Solar Pool Heating

The main advantage with going solar is its low running costs as it generates the heat free off the sun. Solar pool heating is our most popular option and is our specialty. Our systems are fully automatic and only require you to select your desired temperature on our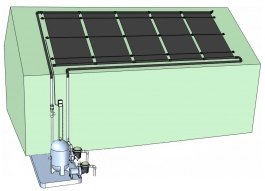 digital controller and the system will look after itself! The controller will constantly monitor the pool temperature and temperature of the solar collector and when required will operate a dedicated pump to circulate the pool water through the collector to be heated. The solar collector is mounted on a roof nearby. We carefully position the solar collector in a location where it will both absorb the maximum amount of heat and look aesthetically pleasing. Our installers are the best in the industry, and attention to detail and customer service are our top priority. We are fully equipped to handle the extremely steep and multi story installations, so you can rest assured that we will get the job done safely and neatly.
 
We have two options for the rooftop solar collector explained below. A good solar pool heating system has a durable and efficient solar collector to absorb the suns heat energy and transfer as much of that as possible into your pool water. With both types of systems explained below we use only the highest quality components to assemble them so you can rest assured you have a quality installation on your roof.
 

 Whiteside PVC Nitrile Solar Matting Collector


This collector is made up of a webbed strips of tubes which run horrizontally accross the roof. This type of solar collector has been the most commonly used for solar heating pools in Australia for a number of years.

Although this type of system is common, quality installations and quality components used are not. We use only premium quality components to build our systems. Parts are put together and made to suit each indivitual roof from our factory in Perth.


Co-Extruded Composite Collectors

Our collectors are extruded using a patented Co-Extrusion technology. Our multi layered tubes are made of a composite material to give maximum UV & chemical protection.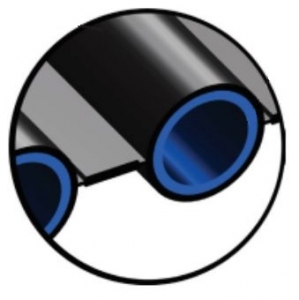 Black Outer Layer
Matt Skin For Maximum Heat Absorption

Maximum UV Protection
Blue Inner Layer
High Nitrile Folmula

Maximum Chemical Resistance

Enhanced Thermal Conductivity
We are able to manufacture a system to fit any space or shape on your roof provided there is enough area.

We are also able to colour code the system to the match the colour of your roof. Available as a DIY kit or fully installed.

Colorbond colours available:


Whiteside ST Panel Solar Pool Heating


This is a modular panel collector design. Each rectangular panel is installed vertically on your roof and they are connected to each other using heavy duty nut & tail unions.

This easy to install panel collector is made to last longer than other systems, has a greater warranty period & is warranted against bird attack.

Whiteside ST Panel advantages:
Ideal for Steep pitched roofs

Ideal for High wind locations

Long warranty period

Bird protection

Under panel roof ventalation
dddd  
Panel Sizes
|   | WHST1400 | WHST2900 | WHST3400 | WHST3900 |
| --- | --- | --- | --- | --- |
| Length (m) | 1.4 | 2.9 | 3.4 | 3.9 |
| Width (m) | 0.6 | 0.6 | 0.6 | 0.6 |
For further information on any of our solar collectors or for a free quote please contact us.
Solar Pool Heating Perth, Free onsite quotes, DIY Kits and Full installation available.
Solar Pool Heating Western Australia, Free quotes subject to onsite inspection, DIY Kits & Full installation available.
Solar Pool Heating Australia, DIY Kits and spare parts available.